Projects -
Bayfield High School Gymnasium
Bayfield High School Gymnasium
New full size, fully optioned gymnasium
Large floating slab on grade with precast walls and steel framed roof
Top-grade sprung wooden floor
This project consisted of the construction of a new full size, fully optioned gymnasium.
The construction was large floating slab on grade with precast walls and steel framed roof.
A high level of architectural feature was incorporated into the design, including the new hardwood floor.
An extensive power reticulation upgrade to the school, complete with associated ancillary buildings, also formed part of this contract.
The top-grade sprung wooden floor is great for basketball, netball, volleyball, badminton, and futsal, while the drop-down curtain can divide the gym into two large teaching spaces, meaning that different groups can use the gym simultaneously.
Want to know more about this project? Feel free to contact:
Project Details
Image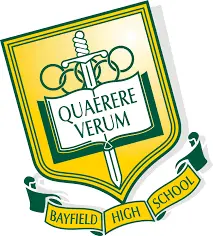 Contract Period
11 Months
Services Engineers
Pedersen Read - Electrical, Gray Chalmers - Mechanical