Projects -
Farmlands New Build Invercargill
Farmlands New Build Invercargill
Covering just over 10,000m² with 5500m² of retail and seed stores
The poor ground conditions and classification made the process slightly complicated 
The project was successfully completed on time
The Farmlands Co-operative Society Ltd's desire to combine its Invercargill operations under one roof resulted in this new "green fields" development being constructed at the Arena Avenue site. Covering a total of just over 10,000m² and combining 5500m² of retail area and seed stores makes this a flagship building for the society.

The very poor ground conditions and classification of the soil meant limited fill was to be taken off site, The solution to this issue was to construct a series of 1800 high bund walls to the perimeter of the buildings to contain approximately 5000m3 of fill. A 400mm thick gravel raft was then placed over this and 1000+ timber piles driven to enable the floor slab to be poured, all carried out in the middle of a Southland winter made for a challenging start to the job.

Once out of the ground things progressed well as we accelerated the programme to get the retail store completed before Farmlands previous tenancy agreement expired.

Whilst the project certainly wasn't without its challenges it was successfully completed on time including the addition of an extra bay to the full width of the building.
Project Details
Image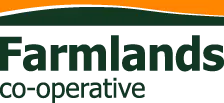 Contract Period
10 months