Image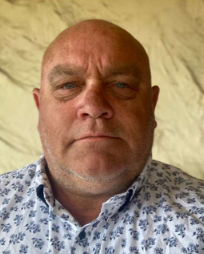 Paddy Bleach
Project Manager
Paddy has over 20 years' experience in the construction industry working as both client side and main contractor.  In his most recent role as Regional Project Manager he has the following responsibilities: 
Managing the build process from concept through to completion. Including the commercial and operational aspects of each project. 
Providing experience and support for staff as well as ensuring the projects  are  resourced  properly  to  maximise  budgets  and programmes. 
Creating a culture of trust and values within the team whilst also encouraging innovation throughout the trades. 
Working with our sub-contractors to ensure a supply chain which is beneficial for both parties. 
Working with the executive team to establish and monitor business plans for the region. 
Being a leader in Health and Safety ensuring everyone has the appropriate qualifications and tickets to do their jobs safely. 
Ensuring all QA procedures are being followed throughout the build process. 
Being a mentor on contractual and compliance matters. Including drawing up and negotiating contracts. 
Acting as Project Director for projects over $8m in value 
Leading the team on Pre-construction matters. 
Previous Project Management experience includes managing projects up to  $40m+  with  exposure  to  residential,  retail,  health,  education, corrections, commercial, civil/infrastructure, environmental as well as involvement in a number of procurement methods including Design Build, Design Development and traditional. 
Paddy started his construction career as a carpentry "on the tools" which gives  him  a  practical  problem  solving  background  with  first-hand experience and this is backed up with delivering a wide range of different projects. After his early careers with Naylor Love he worked independently for a short period before being picked up by Arrow International where he completed  many  of  his  larger  projects  as  well  as  learning  team management skills. 
Significant Projects
Summerset Retirement Village
Green field project including integrated civil works, 61 town houses, four story main building 8500m2 floor area consisted of one – three bed apartments, 40 care hospital care bed and underground basement carpark
Client: Summerset Health
Value: $42 million
Aspiring Enliven Dementia/Hospital – Wanaka
Green field project, 25 dementia bed units fully secured, 30 hospital bed units and the end wing of the building capable of Palliative Care/Hospice Care. The heating unit for the building was a wood chip burner
Client: Presbyterian Support Otago /Aspiring Retirement
Value: $8 million
Aspiring Retirement Village - Wanaka
16 high end apartments, two storey building linked to the main village community centre
Client: Aspiring Retirement Village
Value: $10 million
Remarkables Ski Field Redevelopment - Queenstown
Project manage the fabrication of the structural steel, delivers to site and the installation in some of the most demanding conditions of 1m snow falls and 200km winds.
Client: John Davies
Value: $25 million
Wanaka Community Hub
Green field project, architecturally designed building with 6m high curved walls to the auditorium, commercial kitchen, offices and community areas. Cedar cladding.
Client: The Wanaka Community Trust
Value: $5 million
KEY SKILLS 
Leadership and mentoring of project teams 
Detailed knowledge of and experience in budgeting, procurement, financial control and reporting of significant projects 
Developing strong client and industry relationships  
Health and Safety management 
Risk analysis and management 
Subcontractor relationship management  
Strong belief in collaborative processes 
Extensive knowledge and experience working with NZS 3910:2003, NZIA SCC, NZS 3915 contracts 
Detailed knowledge and experience in consent requirements and protocol 
Extensive Value Engineering experience 
Pre-construction design 
Early Contractor experience
COMPETENCIES
Main contractor 
Client side knowledge 
Site and Project construction management  
Team leadership 
Planning and drawing review 
Leadership 
Programme detail
QUALIFICATIONS & TRAINING
Qualified Carpenter – apprenticeship with Naylor Love in Dunedin 
Diploma in Quantity Surveying – Diploma at the Otago Polytechnic  
Certificate in Construction Safety, SiteSafe 
Image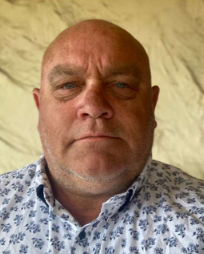 Project Manager