Projects -
Caledonian Grandstand & Pavilion
Caledonian Grandstand & Pavilion
This 1000-seat covered grandstand with associated sports facilities was constructed as part of the relocation of the Caledonian Sports Facility in South Dunedin to a green fields site at Logan Park. 
The project comprised an International Standard Athletics Track and Field venue and a Soccer Ground built on reclaimed ground from the former Lake Logan.
The Grandstand consists of a precast concrete frame with prestressed seating units, cantilevered structural steel roof members and insulated panel roofing with access roading, parking and boundary fencing.
The ground floor level of the three level pavilion facilities includes four shower, toilet and change rooms blocks along with referees, first aid and storage facilities.
Upper levels comprise soccer and athletics clubrooms, viewing gallery, control rooms and includes a lift.
Want to know more about this project? Feel free to contact:
Project Details
Image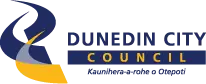 Structural Engineers
Montgomery Watson, Terry Leckie